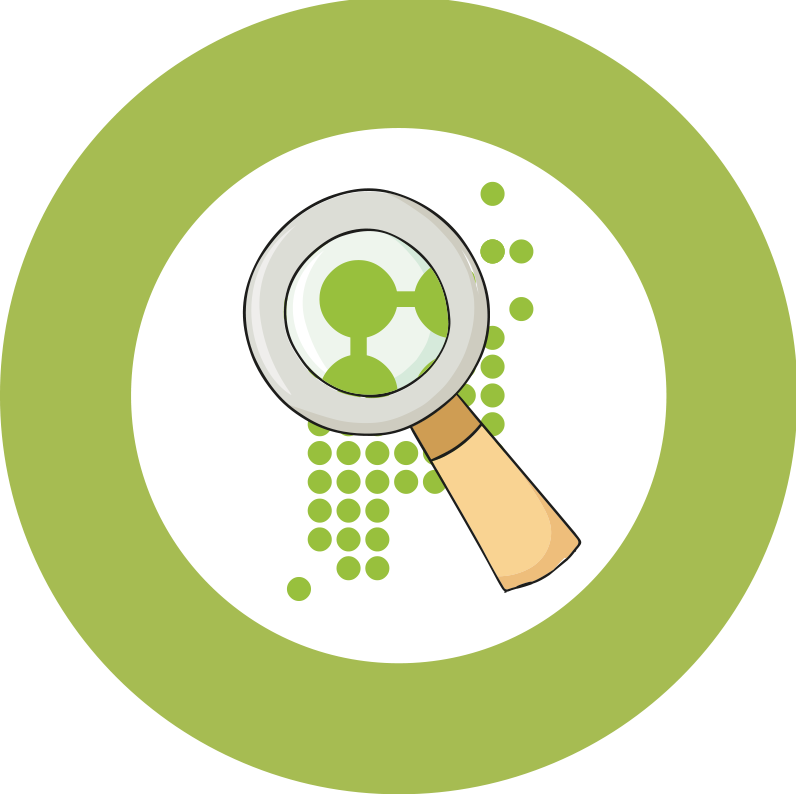 Who is Protinus
Protinus IT was founded in 2010, based on the experience and drive that the provision for medium-and large-sized organisations' IT needs can be better, in particular smarter and more modern. This drive is reflected in the Why of Protinus IT: Everyone is entitled to the best from IT!
Agility
We make a difference for our customers in a market that has traditionally employed a rigid distribution chain with many restrictions for you, the customer. We do offer the necessary flexibility, and remove limitations by making smart connections between customer and supplier: Find, Connect, Enhance
With the help of our extensive partner network, we link your needs to the best solutions within the 4 quadrants we have classified in IT: hardware, software, human skills and practices.
The focus is on organisations with 1,000+ employees. Our clients mainly operate in the public sector: central government, local government (provinces and municipalities), education and healthcare.
Customer driven
, organisatie- en omgevingsbewust
In order to properly fulfil our responsibility, we operate our organisation based on our management system. We do this in order to guarantee quality service to our customers and cooperation with partners.
This system complies with applicable (environmental) laws and regulations, customer requirements and the wishes of the most important stakeholders, as well as the continuous improvement requirements that the various ISO certifications impose.
This way, we work every day in a structured and transparent manner towards our goal: Everyone has the right to the best of IT!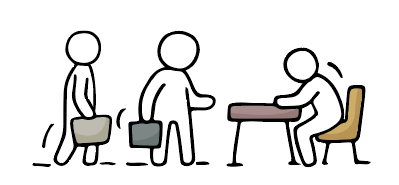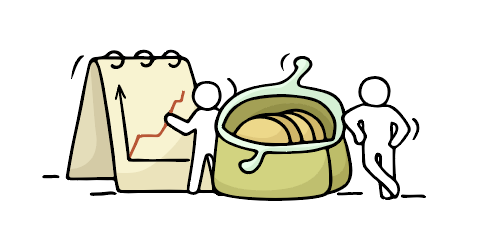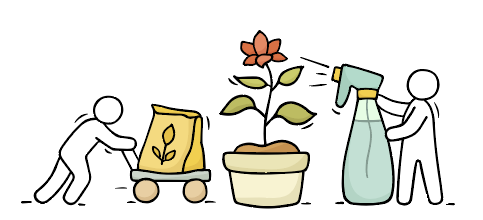 Customer driven
Due to the managed sourcing formula, Protinus works as a "single point of contact" for its customers. This means that as an independent party, we open up our partner network to you, so that you can use partners with the highest certification and the most extensive knowledge. As a contract holder, we represent a coordinating role in the chain. Processes such as the delivery, execution of services, storage and warranty transactions are outsourced to partners. Within the formula, the customer's wishes are central to us, combined with our goal to continuously increase customer satisfaction. We do this by measuring customer satisfaction in various ways. Our management system describes how we do this as well as how we continue to meet the customer's wishes in collaboration with our partners.
Wij vertegenwoordigen als contracthouder een coördinerende rol in de keten. Processen zoals de levering, uitvoering van diensten, opslag en garantie-afhandelingen zijn uitbesteed aan partners.
Binnen de formule staat bij ons de wens van de klant centraal i.c.m. met het continu verhogen van de klanttevredenheid. Dat doen we door op verschillende manieren die klanttevredenheid te meten. In ons managementsysteem staat beschreven hoe we dat doen en hoe we aan de wensen van de klant in samenwerking met onze partners, blijven voldoen.
Organisationally aware
Binnen een dynamische organisatie die het net een beetje anders doet, staat bij ons de persoonlijke inzet op nummer 1. Want hoe digitaler de omgeving wordt, hoe groter de impact van het menselijke contact.
Within a dynamic organisation that operates just a little differently, personal commitment is our number one priority. After all, the more digital the environment becomes, the greater the impact of human contact. We are an organisation where everyone is provided with opportunities to flourish and develop. Within this philosophy, we naturally ensure good working conditions for our employees, interns and hired staff. Their safety, health and wellbeing are paramount. By monitoring these conditions and adjusting them if necessary, we create as ideal an environment as possible, enabling our employees to keep customer satisfaction high.
Door deze omstandigheden te monitoren en indien nodig aan te passen, creëren we een zo ideaal mogelijke situatie waarin onze medewerkers blijvend de klanttevredenheid hoog kunnen houden. 
Information security
Another important part of guaranteeing the quality of our services is information security. Information is one of our organisation's most important resources. Ensuring its accessibility and reliability is essential in handling internal and external information responsibly. The term "information security" refers to:
Availability
Confidentiality
Integrity
Environmentally aware
We recognise our role in society and are committed to the preservation of that society.
We recognised early in our existence that we want to, for example, significantly reduce CO2 emissions and the consumption of scarce resources as a result of our services. Since 2019, we have sponsored the Esther Vergeer Foundation, which gives children with disabilities the opportunity to engage in sports and exercise.
In order to cut down on the use of raw materials, reduce CO2 and increase our social return, we are constantly looking for initiatives that we can support through our role in the IT market.
Purchasing
With regard to purchasing from suppliers and doing business with partners in general, Protinus IT looks at the sustainability of these organisations. We tailor our purchases to customer needs and the requirements established in tenders.
Environment
The environment plays a prominent role in business operations. On an operational level, continuous improvement of the environmental conditions is an important condition for our own employees, temporary workers and third parties as well as for strategic decisions.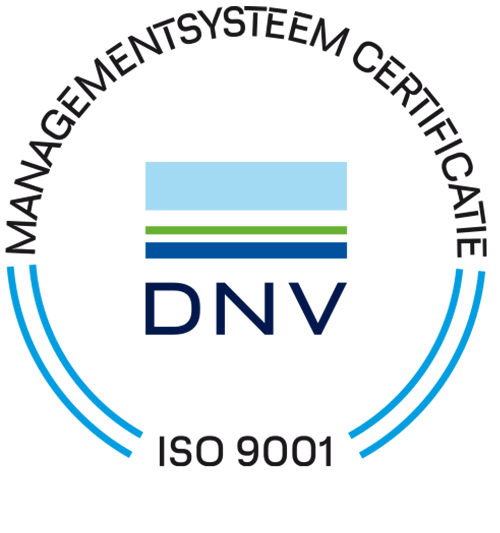 ISO 9001
Standard that sets requirements for the quality management system.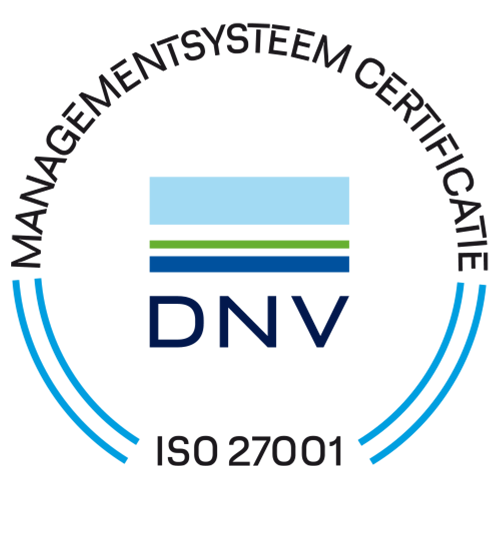 ISO 27001
The standard for information security.
ISO 14001
Focused on formulating the environmental policy and assuring its implementation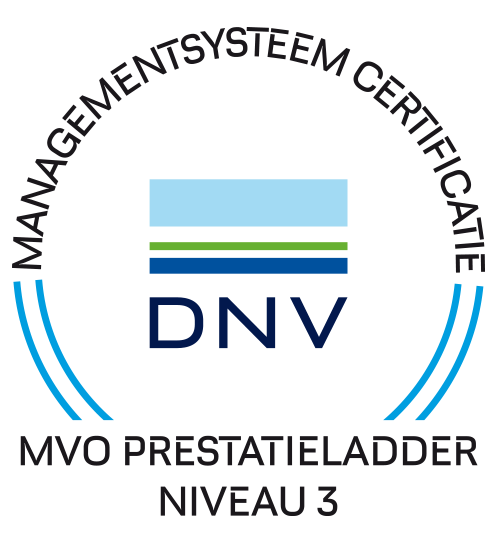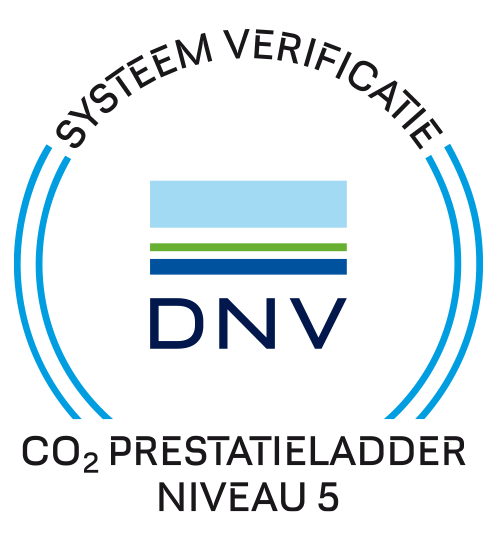 CO2 Performance Ladder
Level 5 in the field of CO2-conscious action.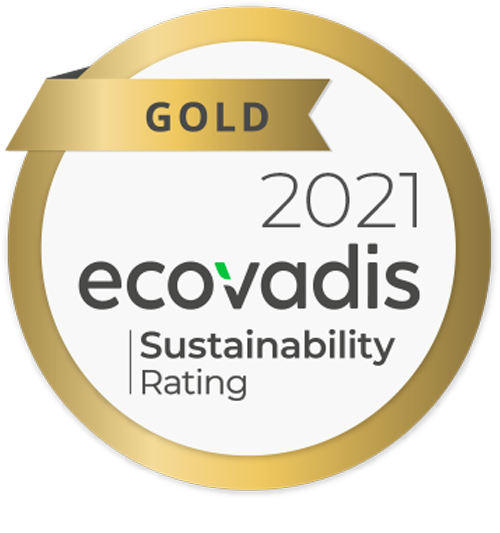 EcoVadis Gold
Status based on an evaluation of sustainability performance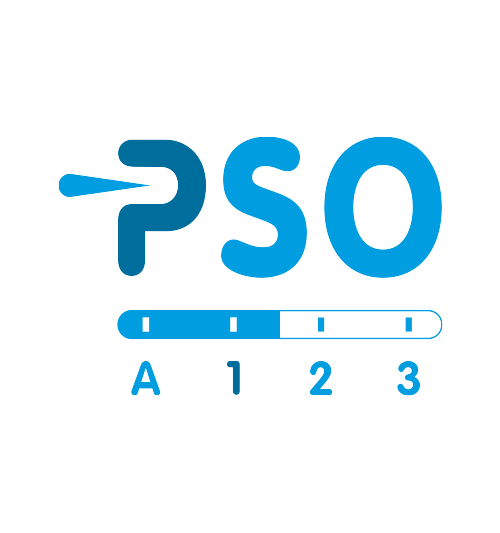 PSO
A certification standard for social entrepreneurship