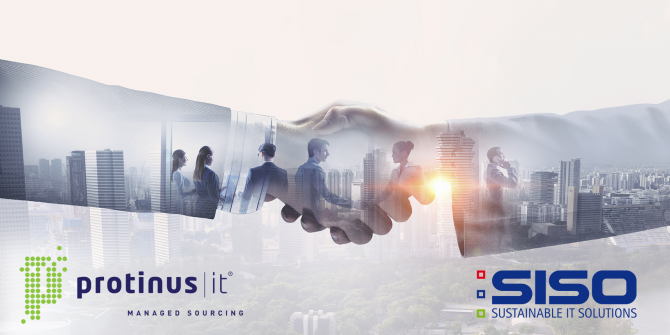 Improved service for clients with SiSo IT Services.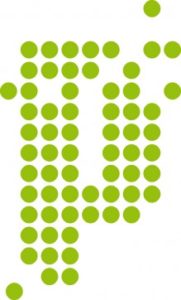 A renowned name for more than 26 years in the field of ICT life cycle management services, SiSo has been evolving into an all-round service provider within the versatile palette of workplace service provider.
Within SiSo's scope are all services that lift the continuity for users of the integral workplace to an elevated level. Whether it concerns ergonomically sound solutions for workplace furniture, design, procurement, and/or management or integration of ICT workplaces & mobile devices or circular economy and corporate social responsibility, SiSo distinguishes itself through its pragmatic solutions.
SiSo IT Services relieve medium and large corporate and public organisations by taking over the operational and tactical management of the aforementioned services. This provides organisations with the opportunity to focus all their attention on the added value of their IT department, such as the drawing up and implementation of strategic policy. This is, of course, safeguarded by SiSo through back-to-back service contracts, so that agreements made between the ICT department and the Business are realised by SiSo.
"SiSo has adapted its business strategy to market demand. Previously, SiSo brought together parties through a "service request," in which SiSo deliberately opted for the position of "subcontractor," and in doing so, tipped one of the prominent resellers or Service Integrators as the "main contractor." However, in order to offer the best service, price, quality and short communication lines, SiSo has, from now on, opted to offer the full range of services and hard- and software as the "main contractor."
Due to this changed strategy, supported by all "Type-A" hardware and software suppliers in combination with its strategic partner, Protinus IT, SiSo will be making the difference from now on. In order to achieve this, SiSo has launched an online Web Portal that easily connects with all its customers' common purchasing systems. Protinus IT will provide customer service, "special bids", availability and access to all brands, products and specialisms. "Margin stacking is a dragon with too many heads. Through the collaboration between Protinus-IT and SiSo, this issue has been virtually eliminated. Thanks to the volumes realised by SiSo in combination with Protinus IT, our clients are assured of the best price-performance ratios on the market, "says Tom Petri, Director of Business Development at SiSo IT Services.
Protinus IT will in turn employ SiSo for IT life cycle management for its clients in the government market, in healthcare, education and for its private corporate clients.
"We have been working together with renowned customers for quite some time now and are well attuned to each other. Now we are going to join forces in order to optimally serve larger organisations with circular procurement and ICT life-cycle management," says Vincent Verbiesen, Managing Director of Protinus IT. "We are stronger together, and this way we can help customers tremendously. We have combined purchasing power, electronic ordering processes and ultimate circular services in the profit and the non-profit sector. Our methods guarantee quality in accordance with ISO9001, ISO14001, ISO27001 and the CO2-Performance Ladder Level 5, through which we operate at the highest level in the market. "
In the past 4 years, SiSo has worked in close collaboration with Royal HaskoningDHV and TU Delft on the development of the ultimate circular model for ICT-related hardware. With the aid of a European subsidy, a data model has been developed that forms the basis for this circular model. This model, under the name Recover-E®, has amongst others, resulted in close collaboration with large organisations, including the national government.
Ed Alting Siberg, Sustainability Director at SiSo IT Services: "The Recover-E® model demonstrates that optimal reuse, optimal recycling, innovation and social goals can be combined and used to maintain value for our relations. The Recover-E® model provides our clients with tools that help them demonstrate that, through their experience, they are taking charge in taking the first step towards a circular economy."
"This far-reaching strategic cooperation between SiSo and Protinus creates a powerful new block in the corporate market, which combines the very best of the market. Unlike the average corporate reseller, which claims to offer the complete package, we combine existing specialisms and can therefore serve customers in a smarter, faster and better way," says Vincent Verbiesen.