Protinus IT launches programme Managed Sourcing 2.0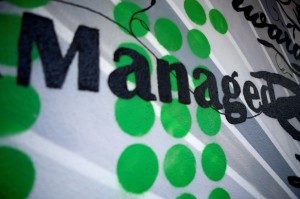 After five years in the business, the company has managed to acquire a substantial market share. Marcel Nulden, current Managing Director states, "Our objective is mainly to ensure that our business model adapts to what the market needs and improves by self-management. And we do that through autonomous growth."
"We put an innovative business model on the market 5 years ago and are proud that it has been succesful, and has established us in the market. We started the development of the model about 6 years ago and developed it for a year without any income.
"Looking back at that first year, we made the right decision. It meant that our Managed Sourcing concept was immediately scalable in the present day and that we already had high quality standards from the start. We have been able to significantly expand that base. In fact, that base is now higher than many other market parties. We started in the cloud and have been awarded almost all possible quality certifications. We do not have to transform ourselves in that sense … we are far ahead and are in a flow that is not easy to follow. And we are going to expand even more.
"Naturally, we have expenditures, but they are much lower than our competitors. And we reserve and invest the money that we keep as a result in our largest capital: our customers. People and partners as part of our formula. We don't even talk about profits. That formula, that's what it's about. And it has to move forward: first, foremost, immediately. That is the threefold meaning of the Latin word 'Protinus'. That is exactly why we started this.
"From 2017, we will start with our internal program 'Managed Sourcing 2.0'. The market intelligence that we now possess and which is now in our genetic makeup will be automatically linked to each other end-to-end. That will be an enormous undertaking, which we are now working on together with our people. We are not giving ourselves much time to do this. This end-to-end must be implemented by the end of 2017.
"We have a partner network for Infrastructure, Software, Human Skills and Practices. With this, we will make many disciplines from the ICT market available to the general market. And we do this with the most specialised and best partners in the Netherlands. We have built a model with regards to ICT functionalities that we can make accessible to the market rapidly, continuously and at the highest level. These are also directly translated into working solutions. I want to be able to do that in a better and even more logical way for our customers, so we will to invest heavily in that," says Nulden.
"It may all sound somewhat cryptic, but we now see clearly that the market needs specialisms, the best performers in this area, and all of this independent of distribution channels with as little lock-in as possible. Our Managed Sourcing model offers that. It competes with parties that claim that they can do everything under one roof. We will definitely win that game.
"Together with Vincent Verbiesen and Marcel Hofstra, co-founders of Protinus IT, we, as management, now continue in the 'forward mode' of our formula. We are already doing well, but we can and must improve further. This includes a new division of roles. I am fully committed to further developing and consolidating our Managed Sourcing formula, and will be doing this in my new role as Director of SPC (Shared Proposition Centre).
"This includes computerization, quality, supplier selection and assessment, contracting and contract monitoring. To this end, we have hired and formed a team of highly experienced people who will, together with our clients, elevate us to our higher plan.
For me it is a true pleasure to be able to work on this. The market is really going to the deciding factor. And we're going to listen to its demands even better."
Vincent Verbiesen will be Managing Director from now on, and Marcel Hofstra is responsible for the SSC (Shared Services Centre) as Director of Operations.